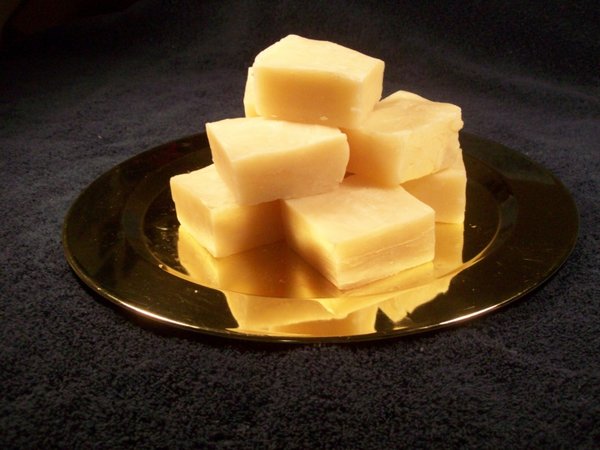 Scent is Mango Peach Salsa. Let's think a warm sandy beach and tropics. The total weight of each bar is between 4 and 5 ounces. All natural handmade soap, no color added. Made from olive, coconut and palm kernel oil. Soap has great lather and will leave your skin feeling soft. Questions welcome.
The cost of each bar is $3.00.
Each bar comes individually wrapped and bowed, perfect for gift giving.