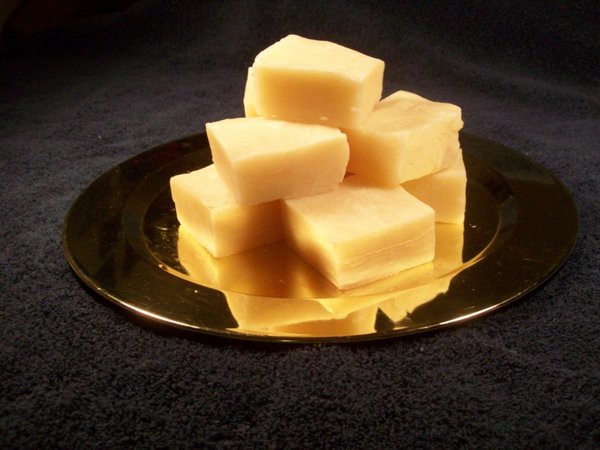 All natural handmade soap all natural no color added. Each bar weights approx. 5 ounces. Soap is made with olive oil, coconut oil and palm kernel oil. Scent is Tahitian Village, the aroma of sweet coconut, blend of bergamot and coriander seed fuses with the notes of patchouli to surround you with a robust, welcoming scent. White vanilla and musk finish the intriguing aromas of smoky wood and leaves to present a truly memorable fragrance. Soap has a great lather and will leave you skin feeling very soft. Questions welcome.

The cost of each bar is $3.00
Each bar comes individually wrapped and bowed, perfect for gift giving.