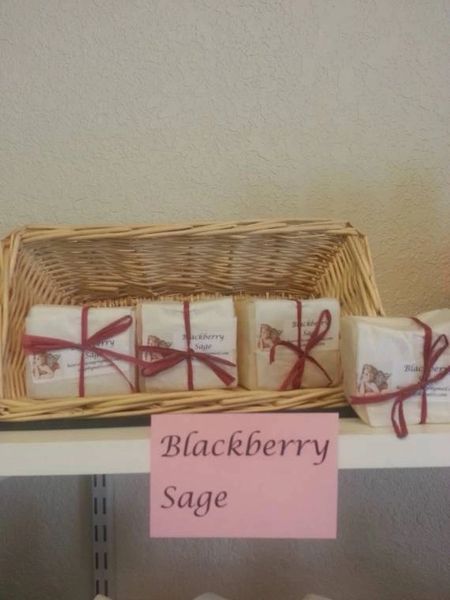 Blackberry Sage has been a huge hit since the moment it hit the shelves.  This would be my second best selling soap.  Handcrafted in Monroe Washington,  no coloring or chemicals are added.  Soaps are made from Olive Oil, Coconut Oil, Palm Kernel Oil, Castor Oil, Lye and water.  Any questions let me know.
Each bar weighs approx. 5 ounces
Each bar comes individually wrapped and bowed perfect for gift giving.
Total weight of each bar is between 4 and 5 ounces.