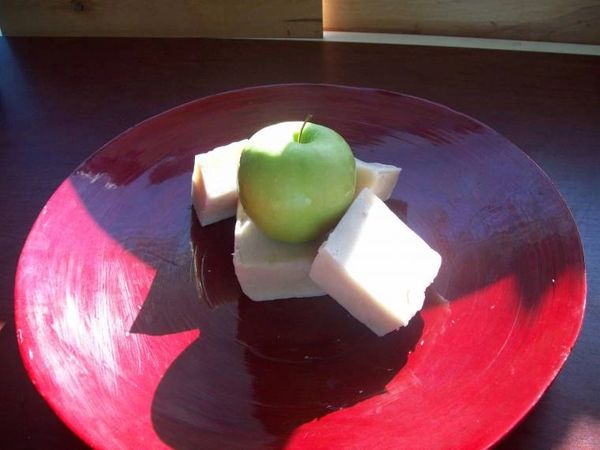 This is my favorite scent for summer, Green Apple.  All natural handmade soap no color added. Scent is Green Apple, perfect for summer, sweet, clean and crisp, just like you bit into a fresh apple.  Soap is made with olive oil, coconut oil and palm kernel oil. Soap has a great lather and will leave you skin feeling very soft.  Questions welcome.
This is a seasonal soap available between March and September.  If you would like to order off season please contact us.
Each bar weighs approx 5 ounces.
Each bar comes individually wrapped and tied with a ribbon, perfect for gift giving.