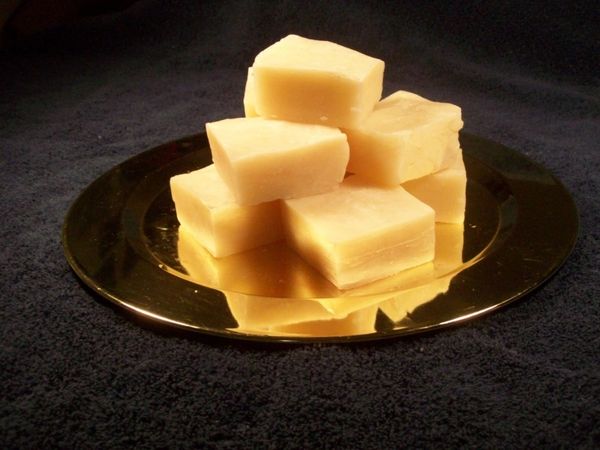 All natural handmade soap.  Made from olive, coconut and palm kernel oil.  Scent is Havana Nights,  a softer version of Black Canyon. This exotic scent will transport you to Havana's natural surroundings with the scent of  tobacco flower, orange blossom, patchouli, honeysuckle and a touch of citrus to top it off.   Soap has great lather and will leave your skin feeling soft.  No color is added.  Questions welcome.
 Each bar weighs approx 5 ounces.
Each bar comes individually wrapped and tied with a ribbon, perfect for gift giving.