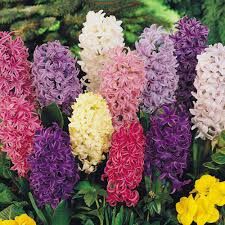 Many of your have asked for Hyacinth and I finally found the real thing.  Great to chase away those winter blues and welcome summer.  Ingredients are Olive Oil, Coconut Oil, Palm Kernel Oil, Castor Oil, scent,  water and lye.  Soap has great lather and will leave you skin feeling soft.
Each bar weighs approx 5 ounces.
Each bar comes individually wrapped and tied with a ribbon, perfect for gift giving.