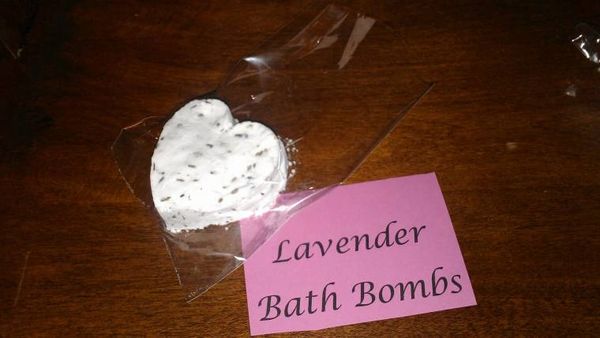 These are a great way to have a private get away or mini vacation in your tub.  Bombs are made from baking soda, citric acid, sweet almond oil, and essential lavender oil They will leave your skin feeling soft and you will be relaxed.  Questions welcome.
Cost per bomb is $2.00
Each item comes individually wrapped, perfect for gift giving.
The weight of each item is approx, 4.5 ounces.