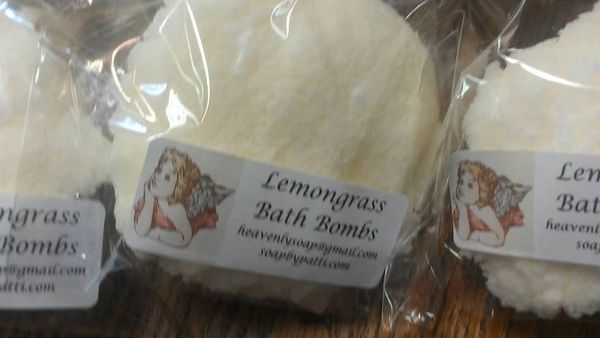 If you want a little pick me up is your bath this is for you. The scent is Lemongrass, one of my best sellers and very uplifting. Item is made from baking soda, citric acid, sweet almond oil and fragrance. All natural product. Your skin will feel soft and you will be energized after your bath. Questions welcome.
The cost is each item is $2.00.
Each item comes individually wrapped and if great for gift giving.
The weight of each item is approx. 4.5 ounces