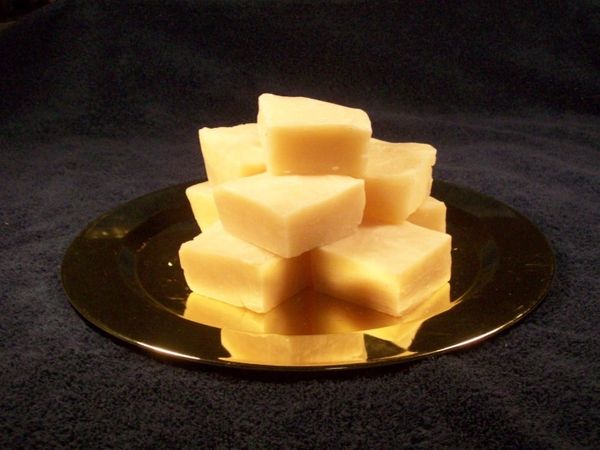 Calling all Mango lovers.  This is about as pure as it gets.  Lots of mango with a touch of citrus and melon
Close you eyes and thing delicious summer......................
Ingredients are Olive Oil, Coconut Oil, Palm Kernel Oil, Castor Oil, water and lye.  Soap has great lather and will leave you skin feeling soft.
Each bar weighs approx 5 ounces.
Each bar comes individually wrapped and tied with a ribbon, perfect for gift giving.