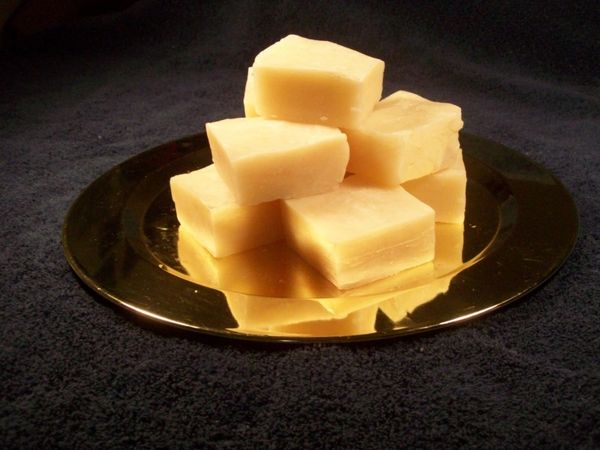 This is a soap I made last year on a limited basis and it was very well received so I am making it available to everyone this year.  Scent is Mistletoe Kiss, a wonderful combination of Blackberry, Peach, Raspberry, Jasmine and Vanilla.  All natural, no coloring or chemicals, made from Olive Oil, Coconut Oil, Palm Kernel Oil, Castor Oil, Lye and Water.  Questions welcome.  
Each bar weighs approx 5 ounces and comes wrapped with a bow, perfect for gift giving.
Each bar weighs about 5 ounces.  
 Soap comes individually wrapped and bowed ready for gift giving.