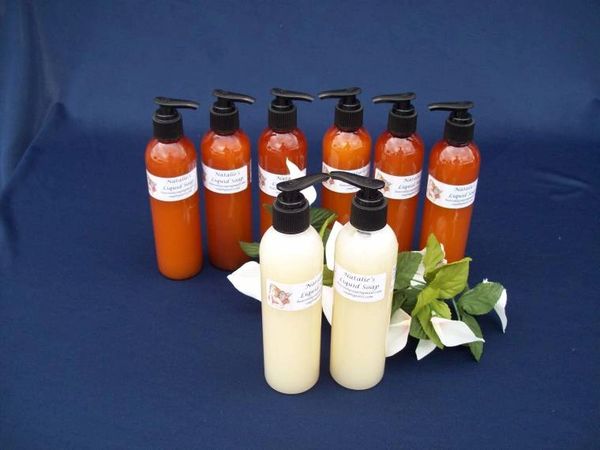 I have had many people ask if I carried a liquid soap. My good friend Natalie encouraged me to branch out. Because of her friendship I have named the soap after her.
Soap is made from coconut oil, castor oil, sweet almond oil, water, lye, and Tea Tree Oil
Soap will feel good on your skin, has great lather and the Tea Tree oil will help to keep your skin healthy.
Each bottle contains 8 oz. of soap.
Liquid soap is available in a Foaming Pump.
You may also specify regular scent or custom scent to match any bar soap I make at no extra charge