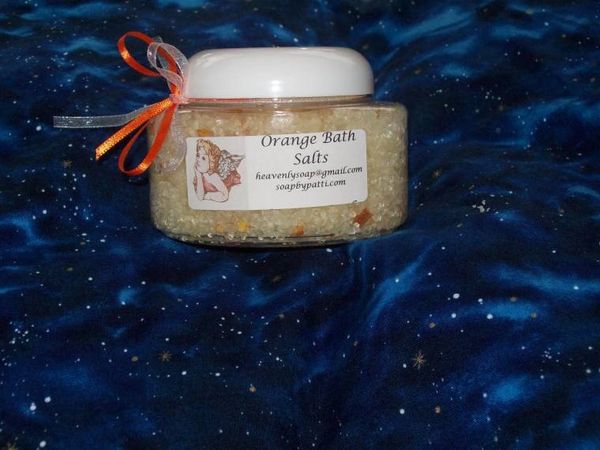 Allow your day to melt away and your spirits to be lifted. Salts are made using Dead Sea and Ceara Sea Salts. They will leave your skin soft and your body energized. Orange Oil makes this combination especially sweet.
Cost is $5.00 per jar.
Each jar contains approximately 11 ounces of salts.