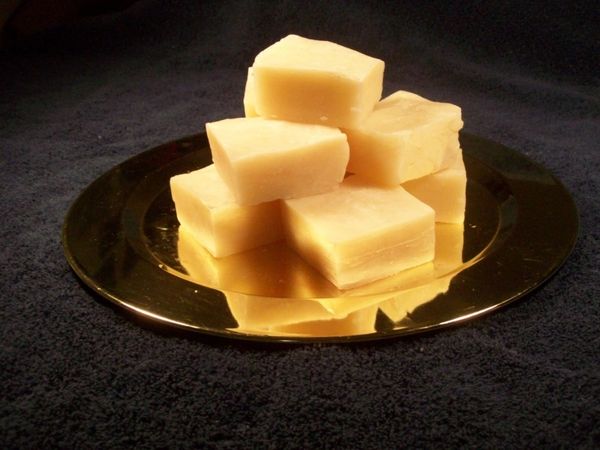 This is plain pure Peppermint, nothing else added. I made it at your request and have already had good feedback. All natural, no coloring or chemicals made from Olive Oil, Coconut Oil, Palm Kernel Oil, Castor Oil, Lye and Water. Question are always welcome.
Each bar weighs about 5 ounces.
Soap comes individually wrapped and bowed ready for gift giving.