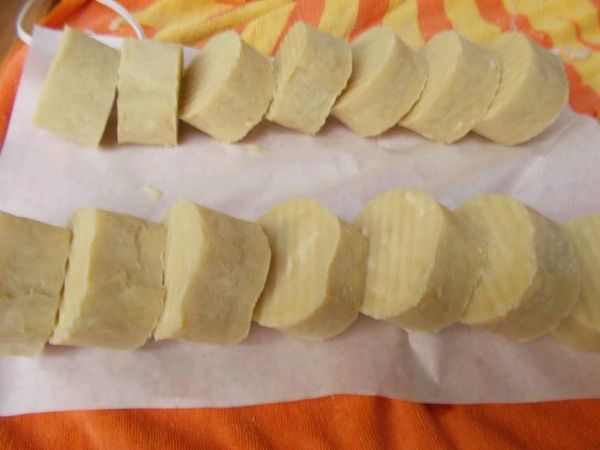 Lemon Shampoo bar, all natural no coloring or chemicals added. Made from olive oil, coconut oil, bees wax, sweet almond oil, egg yolks, castor oil, lye, water and fresh squeezed lemon juice. I love the way my hair feels after just a few washes with the shampoo bar. One of my best selling products.
Works for all hair types, including color treated.
Great for travel, just slice off a piece and throw it in your suitcase. It is also a great product to take camping.
Each bar weighs between 4 and 5 ounces
Cost per bar is $4.00